What are WordPress care and maintenance?
WordPress care and maintenance is a series of activities that you need to perform periodically to keep your website up and running and secure, which means being up to date with everything in a specific environment.
We can compare WordPress maintenance to a periodical car service. It would be best if you keep your website in good condition and safe for you and others.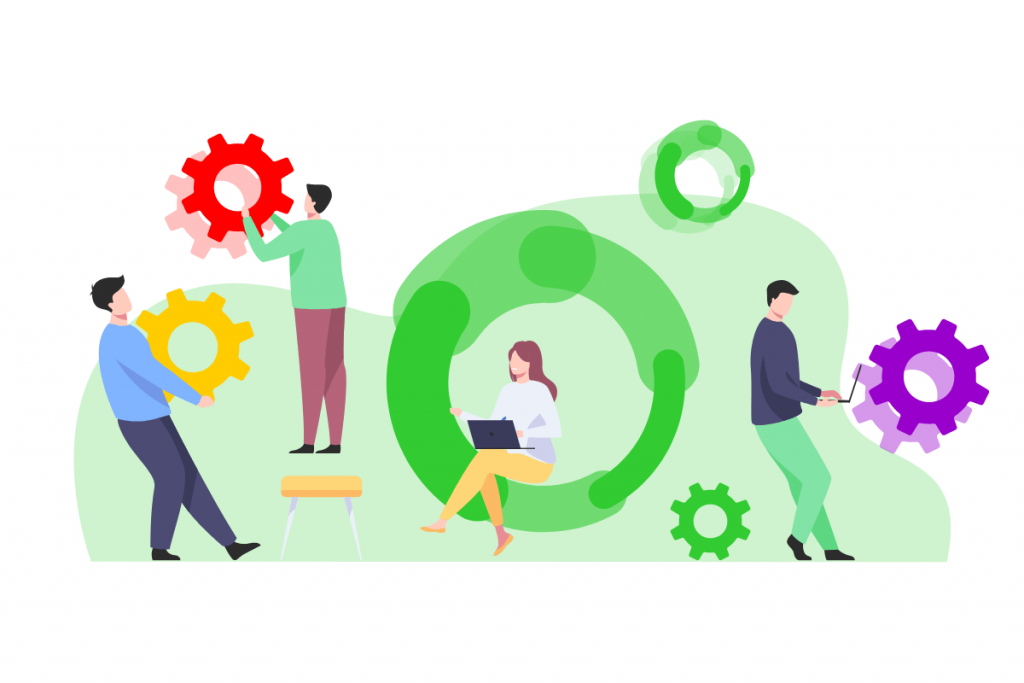 The most common WordPress maintenance activities are:
The above is only a prominent part of the WordPress website care activities you should do periodically. Website owners who want to deliver a good user experience and be visible in Google rankings should do much more every day/week/month. The comprehensive list has more activities connected with improved website accessibility checks and presence and performance. Also, SEO technical audits, content audits, and WCAG audits are significant. 
WordPress, as a specific environment, requires special attention from the owner. It is not enough to watch for a new update in the dashboard. After all, some plugins can be abandoned by the author or not updated anymore. In this case, plugins will never inform you about a new update, and they may have vulnerabilities. You also have to keep track of security gaps, forms of attacks, etc.
Continuous ongoing changes in search engines and intense competition on the Internet require proper adaptation of the best practices and maintaining high standards. A professional service can easily deliver this. And like in the car industry, doing it yourself is an arduous, complicated and time-consuming task for the website owner.
How to keep your WordPress website safe and in good health?
WordPress backups
A backup or data backup, in information technology, means a copy of computer data that the user takes and stores elsewhere. You can use this to restore the original after a data-loss event. For example, a WordPress website backup is a data backup with a copy of all files and databases.
The typical WordPress installation contains thousands of files, including:
Core files (PHP, JavaScript, CSS and other code files)
Plugins
Themes
Media files (images, videos, audio, etc.)
Database
A website backup creates a complete copy of your WordPress files and your database. You can restore your website to the point/date of the last backup date. You can read more about WordPress backups in our article Why are WordPress Backups Important?
Managed WordPress core updates
The best way to keep the core of WordPress CMS is to update these versions, which are critical for security and essential for core functionality. The best practice for core updates is monitoring them, testing and applying updates to keep your site stable and secure.
In this case, the word "managed" is significant. It means that before any update, you should check, understand and test it. It is a process of deciding what is crucial for your website and demands deep knowledge of WordPress core and an understanding of how specific changes can impact your website.
WordPress theme managed updates
As the core of WordPress needs to be regularly updated, WordPress themes often need periodic updates. As an effect, it will boost and optimise website performance, fix vulnerabilities, and correct design or functionality.
It also protects your WordPress website from known vulnerabilities and malware. If you find something you identify as malware please follow the most important do's and don'ts in this article "Your website has been infected. What's next?"
WordPress managed theme updates is usually is a complex task even for advanced WordPress users. The WordPress theme is responsible for a website's overall look and functionality. It has associations with all WordPress elements, and even small changes can impact the website. In reverse to this, you can read in the paragraphs above about plugin updates and how they can affect the theme.
Managed plugins updates
Whether you have plugins from WordPress.org or another premium provider, you should manage all ongoing updates. You are also responsible for maintaining active licenses for premium products.
Like in the paragraph above, the best rule is to do managed updates, which means only performing updates that you previously checked and tested. However, why shouldn't you sometimes do a plugin update? Some updates do not contribute anything (e.g. correct a typo in a translation into a language we do not use). Sometimes you cannot do some updates because it will lead to a conflict with another plugin or theme, and you need to give the author a given solution time to adapt the plugin to a given update (pretty frequent case, e.g. when working with WooCommerce).
What if an author abandons the plugin? It's always a sad day when a plugin no longer has anyone taking care of it. In those instances, you need to find a similar (and better supported) alternative plugin. If it is not available, consider developing a dedicated one for you. 
Plugins changes monitoring
Plugins change monitoring means monitoring installation/uninstallation, activation/deactivation, and updating a plugin. It is an important activity and helps to keep the integrity of your website.
Plugin changes are also a critical indicator for security, and any not admin-initiated changes can indicate plugin vulnerability and potential risk of infection or website hack.
Content changes monitoring
Content changes monitoring means tracking content changes and modifications on the website, including posts, pages, media and other content types. It is essential, especially when there are many users and editors (admins) on the website. Usually, website owners give access to the website for SEO/SEM agencies or external copywriters.
From the business owner, unexpected content changes (e-commerce!) can negatively impact sales or registrations. Knowledge of who changed, when and what can be crucial to restore the previous content state and identify potential risk sources.
Website login monitoring
Login monitoring means monitoring the registration of a user and user login to the WordPress administration panel. As in the paragraph above, this knowledge is crucial for website security.
Uptime monitoring
Knowing when your site is unavailable is critical to any business. Uptime monitoring means when your website is "up" and tests your website's availability for users. It immediately alerts you in case of "down-time" in a way that suits you via email or SMS.
In practice, it usually means monitoring the availability of the website's home page. The test runs continuously (24 hours / 7 days a week) and consists of checking the server's response to the call (query) of the home page. The test does not examine the content of the page but only the continuity of operation. The standard test time interval is 1 to 10 sec.
It's critical for a business to have a website responsive for the user. Not only is an unresponsive site a terrible experience for the visitor, but it can also impact your presence in search engines.
Google Search Console errors monitoring
Google Search Console (GSC) is a free tool that helps you monitor your website's performance and identify any potential problems that prevent it from appearing in Google's search results as expected. You should monitor and check all errors detected by the GSC.
Common errors and performance indicators you can monitor using Google Search Console are:
index coverage for errors impacting website coverage in Google index (4XX, noindex, 5XX etc..)
XML sitemaps
page experience, Core Web Vitals, mobile usability
Google manual action and security issues
International targeting
links tracked by Google
Google Search Console is a complex tool, and you can find help for all your questions here https://support.google.com/webmasters/?hl=en#topic=9128571
Should I do WordPress maintenance and manage my own website?
If you have the time, know what to look out for, and are confident in fixing errors yourself, then you can maintain your website yourself. However, regular website maintenance takes too much time and energy for most businesses. You should perform some tasks weekly, and incorrectly attempting to fix issues can lead to disastrous outcomes. Most businesses prefer to outsource their WordPress care to professionals as this helps to save time, energy, and stress. They can put their website care to rest and be assured that their website is always healthy, running smoothly, and free of defects. 
The most thoughtful way to go about it is to hire a web maintenance company focused on performing the required tasks. They will already have all of the resources and know-how and be an expert in dealing with and responding to issues appropriately and quickly. 
How much does WordPress maintenance cost?
Regular website maintenance with 360WebCare starts from $79 AUD per month, check WordPress website care plans and fin which is the best for you. 
Do not be tempted to put off your website maintenance. As a result, it can cost you a lot more in the long run. When issues accumulate, they can be harder to fix, and having a weak website can lead to more downtimes, costing you customers and conversions in the long run. It's a much smarter business move and more cost-effective to have your website regularly checked on by an expert.
If you need any assistance with your WordPress website, get in touch with one of the specialists via contact form.