How to Know it's Time to Outsource WordPress Website Maintenance
WordPress website care and maintenance is a game that requires constant attention, learning, and adapting. New technologies come and go, there are new bugs to be fixed, updates to be made, hackers to be kept out. Many website owners think that they can tackle maintenance for themselves but quickly find that they lag behind and start to find it increasingly difficult to catch up with maintenance tasks.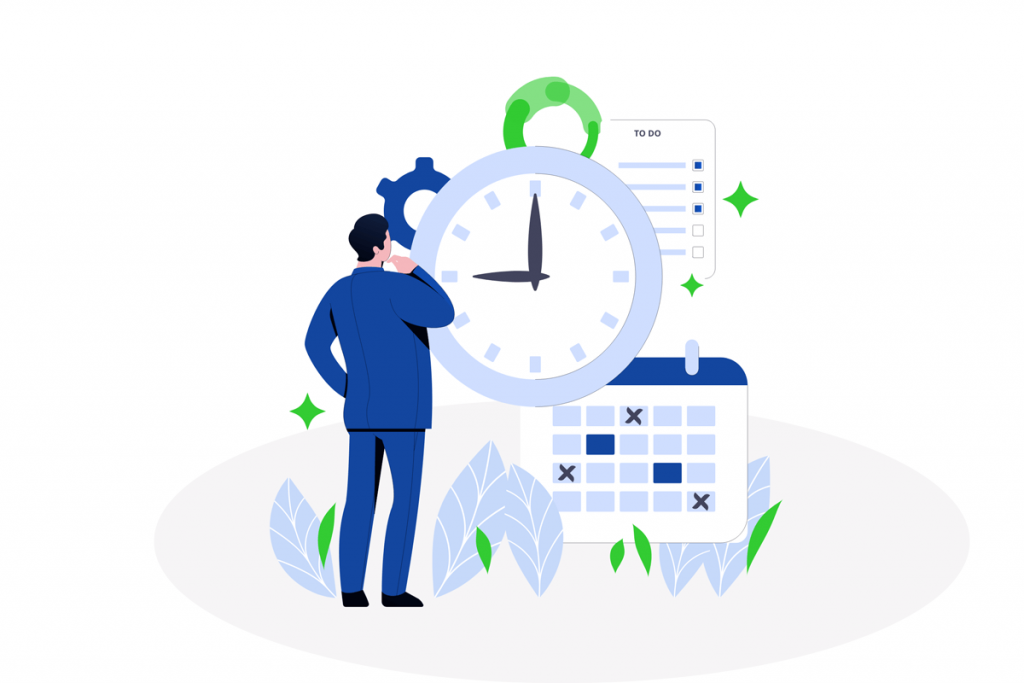 If you're unsure whether it's time to take the plunge and outsource website maintenance to an external team, perhaps this article will help you come to a decision.
You don't have time to do it all
If you find yourself constantly spending too much time trying to read up on WordPress, website maintenance, how to update plugins, and how to protect yourself from hackers, then it may be time to outsource to the experts. Most business owners barely have enough time to focus on their core tasks and growing their business, let alone learning a whole other industry's worth of knowledge. At some point, it's time to start outsourcing tasks to experts so you can focus on doing what you do best – and freeing up your mental space while you're at it.
You can't wrap your head around how WordPress website maintenance works
If you've tried to read up on basic website maintenance and are faced with an unintelligible list of actions, it's probably time to let go. Website maintenance is a difficult niche that's not easily understood and there's a wealth of information to dive into. And we'll be honest – it's not for everyone. Plugin updates, site uptime, site downtime, page speed, broken links… if you're reading these words with a blank expression then take it as a sign that you should offload the work to someone who can get it done promptly and easily.
It's costing you too much!
How much is 1 hour of your work worth? If you're spending hours keeping up with website maintenance and wrapping your head around updates and bugs, you could be running more costs than if you outsourced website maintenance to someone else. We offer basic website maintenance for $79. That's $79 to save you time, energy, and a headache. The list of things you need to do each month to maintain your website is as long as your arm…
WordPress backups – 1h
Managed WordPress core updates – 0.5h
WordPress theme managed updates – 1h
Managed plugins updates 1h
Read this article for a full breakdown of what's required for website maintenance: What is WordPress maintenance?
So altogether, we do 3.5 hours of work for $79, without all the time it takes to learn, read, and upskill. Would you work for $20 an hour? Do you have the time to learn it all and do it yourself – or is it simply costing you far too much?
You've been hacked
If your website has been hacked or you find bots are commenting on your blog posts more than actual readers, then it's time to call in an expert. Hacking is a serious issue that can create a lack of trust from visitors, and it's important that it's taken care of by someone who knows what they're doing. Save your website from hackers and protect it from future security breaches by having a dedicated website maintenance team constantly monitoring your website and quickly responding when an issue arises. You can't afford to take your chances with risks like that.
Even with regular website maintenance, infections can happen from time to time. That's why we offer infection removal services in all of our packages. That means in the event of a site hack, our team will clean malware from your website for free (no extra fees). It's included in your security package!
The first thing you need to do if you've been hacked is to clean your website. We provide this service at 360WebRescue, but you can read what to do in this article: https://360webrescue.com/blog/your-website-has-been-infected-whats-next. You really can't afford to mess around with your website after it's been hacked if you don't know what you're doing.
The majority of our new clients come after a website hack or infection. They've experienced the dark side of website maintenance and they now know how important it is to keep things in good shape!
Your website is a revenue generator – eCommerce or service.
You can't risk downtime of the website – check how much it can cost. https://360webcare.com/blog/cost-of-downtime-for-websites/
You should employ specialists and choose a higher package with a low reaction time and other features like uptime monitoring and Google Search Console errors monitoring…
Your website is ruining your business's reputation
If people are landing on your website and being met with broken links, 404 pages, and announcements of special discounts that have expired months ago, it's not a good look for your business. That said, you may not have the time or know-how to log in and update each page on your website. You know what to do. Having a dedicated outsourced team constantly updating your website, refreshing text, and checking for broken links helps to maintain your business's integrity and reputation online. Don't forget, your webpage is where visitors come to learn more about your business, and you want it to consistently look professional and up-to-date. If you can't do that yourself, then make sure you have a team to do it for you.
Ready to outsource WordPress website maintenance? We're ready to help
If you've given up on thinking you can do it all, we're here and ready to help. Our team are experts in WordPress website maintenance and constantly staying up-to-date on the necessary precautions and tasks needed to keep a website running quickly, smoothly, and protected from hackers. Get in touch with us to discuss our website maintenance services.
Remember, hours spent managing tedious website maintenance tasks are only taking away time that could be spent on growing and tending to your business. Outsourcing your website maintenance can help save you time, trouble, and loss of income due to website downtime and hacking. You'll thank yourself later!