A slug is the part of a URL that identifies a particular page on a website in an easy to read form. In other words, it's the part of the URL that explains the page's content. For this article, for example, the URL is https://360webrescue.com/something/, and the slug simply is "something".
In WordPress, the "slug" refers to the part of a web page's address that appears after the domain name. A simple WordPress slug example would be if you visited a blog post at www.example.com/blog-post/, then "www.example.com" is the domain name, and "blog-post" is the post slug.
The slug is the part of your URL that you can edit (change) when writing a new post. This is how to edit the slug in WordPress (old editor):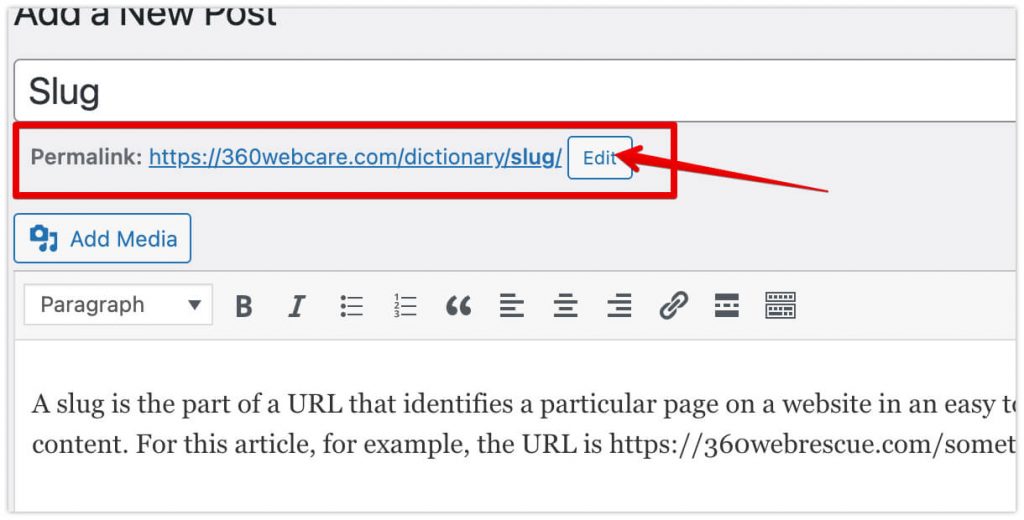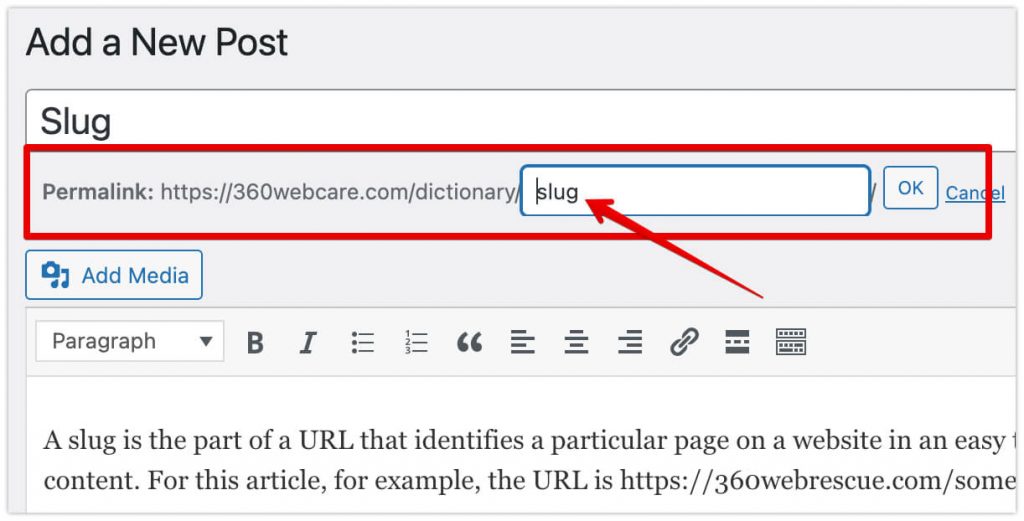 NOTE: This only works with the right permalink settings. You can edit the permalink settings in WordPress through Settings > Permalinks.
A "slug" can be a part of your SEO optimisation and it can be created following the best practices for SEO friendly URLs. What is an SEO friendly URL? A friendly URL accurately describes the page using keywords that are easy to read for both search engines and users.
How to best optimise your URL/slug for SEO:
Include keywords you want to rank for,
Don't use stop words,
Use dashes to separate words in a slug,
Keep it as short as possible,
Use only lowercase characters,
Use only ASCII characters.