Fire in the server room – why do you need independent backup.
We are dividing site owners into those who are backing up their websites and those who will do it (usually after an accident). However, when we talk to clients, we often hear that they do not have their website backups. Some haven't thought about it at all. Others assume that hosting does it for them. Yes, most web hosts automatically perform backups by default, so customers don't need to worry about it. But is it true?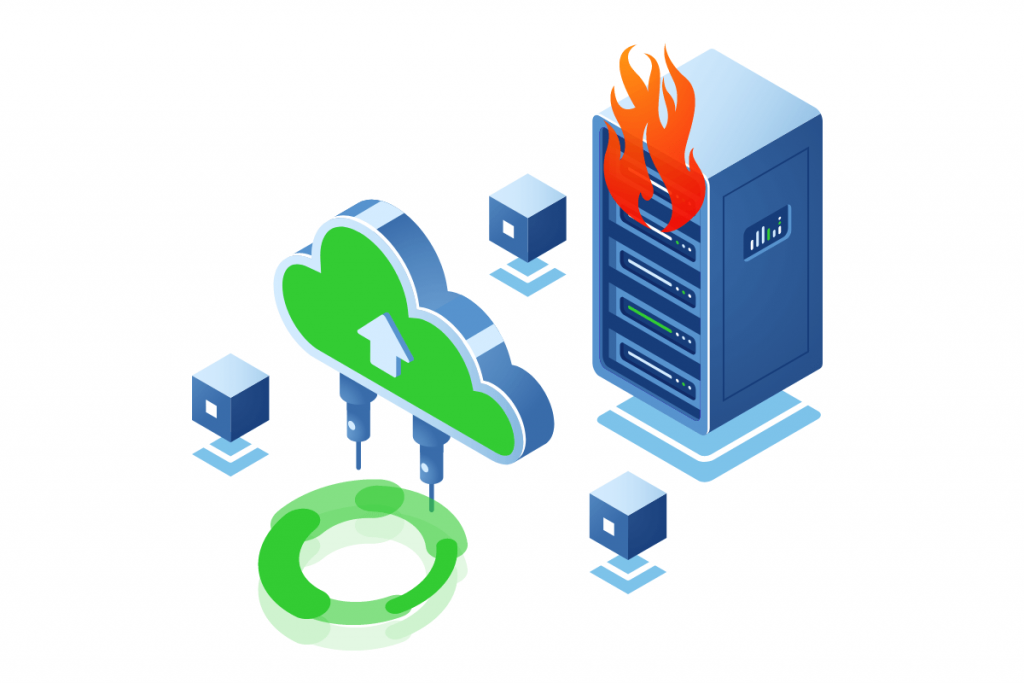 Everything works fine until it crashes.
The fire broke out on 10 March at 00:47 in the OVH server room in Strasbourg. Heavy fire damaged several servers. And immediately, there was a wave of failures of services that used this server room. The problems affected a considerable number of websites in Europe.
"OK – breakdowns happen. There is no need to dramatise. OVH will be able to deal with it quickly and restore all services."
This was the assumption of the people with whom we had contact and whose sides suffered in this incident.
However, it turned out very quickly that the problem was much bigger than it might seem. With such a big disaster, OVH support was not keeping up with informing customers. It took OVH a long time to figure out what and when they can restore. However, the real scale of the problem became apparent after a few days. OVH informed affected customers that the recovery of backups and their availability might take up to several days.
Can you imagine what the owner of a broken store feels when he hears that his website will not be able to be restored for at least two weeks? And that's not just a problem with stores. After this failure, for example, we helped the owner of a news site with severe problems with advertisers.
How will it help in this case to have your independent backups?
So let's assume that your website has suffered as a result of such a failure. If you had your backups, you would get the website back up and running faster than OVH can do. For this, it would be enough for you to:
buy a new hosting service.
restore the service from backups on a new server.
redirect domain DNSs.
The entire procedure would not take more than one day. Even for large websites for which the recovery could take more time, should be possible to restore all crucial assets in a short time without any problems and at most some of the data would not be available immediately. This was the case with one of our clients, where we were able to restore the site in a few hours and then recover older photos for the next few days.
Of course, the key is to structure the IT infrastructure and perform backups; in the event of a failure, you or your support can efficiently perform the three steps we mentioned before.
What am I supposed to do to protect my website?
If you have a website and don't know if and how it's backed up – check it out. It would be best if you determined with your website support:
do you have backups
how often they were making backups
who is making backups
where do they keep backups
for how long they keep backups
If you have any questions or need help preparing the website for any failure, check our website maintenance plans and ask us questions using the contact form.